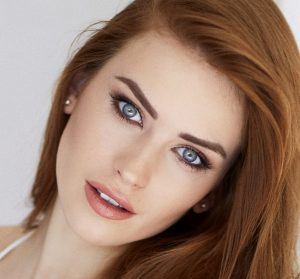 How and when did you get into the industry?
Aged 17 at A level college I was entered into a competition for a holiday brochure shoot and won…they took me away to Ayia Napa for a week to shoot the cover with a group of professional models and the photographer recommended me to an agent. When back in the UK I was signed and have been modelling ever since.
What is your favourite bit about modelling?
Meeting new people all the time who are likeminded and creative, and of course all the girly bits in between – hair, makeup and shoes!
What are the biggest industry drawbacks/challenges?
I don't find it challenging I think I'm lucky to be able to do a job this fun! If anything it would be trying to manage my time well for castings and jobs whilst I also have another design job.
Describe an average week for you?
Usually spent on sets or sourcing bits and pieces for my design work…always early starts, lots of driving, castings, I try to see friends whenever I can in the evenings and weekends.
What is your favourite Morello job to date and why?
It would be Star bra for JML as the team are super lovely and always fun to shoot with and this particular shoot was shot in an unreal house location that gave me so many ideas for design work.
Do you do anything else creative other than modelling like acting, singing or presenting and if so which do you prefer?
I design films and I also act. I love acting and have done two features in the past two years which was something I really fell in love with and hope to do more of in the future. I trained to be a film designer and decorate sets on feature films, tv series, commercials & music videos. I love to design stills shoots too especially when I'm allowed to be super creative and implement wild ideas.
What do you like to do when not modelling?
I love to swim, and I practice pilates and yoga…I also go to language school I'm learning Hindi. Whenever I can see a window in my work I love to travel also.
Where do you see your personal and professional life in ten years?
Professionally I hope to still be modelling, acting and designing. I love being able to do all three with them all being freelance jobs. Personally, I hope to maybe have a big family and move somewhere near lots of beautiful countryside with lots of animals!
What advice would you give to an aspiring model?
Work hard and be nice to people, keep happy and healthy.