Whether it's a modelling, acting or casting agent you want to impress rather than slip away into the abyss of UK talent, here are some helpful 'do's' and 'please-lord-do-not' tips from us at Morello.
After ensuring you have a strong portfolio filled with recent tests and as many job tears as humanly possible (why are they so hard to get hold of?!) is step one and then you need to get into heads and hearts of the people that help shape your career. Your booker is your new best friend.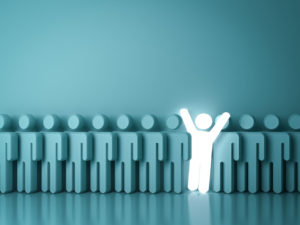 Here we have a list of seemingly obvious but sometimes overlooked ways to positively stand out from the crowd.
Ensure you've updated your agencies with current images rather than wondering why that dusty portfolio isn't getting you any work.
Find out who your booker is. There may be just one in house, or with a larger, mother agency there may be a personal one assigned to you, either way there is little point getting all pally with the resident IT-geek who uploads model content all day long with zero connection to the model selection process. In our case, the one to send flowers to is Malene who compiles model packages whenever Kathryn and Hannah have a client brief come in.
Be yourself. Being warm and personable is a great way to endear yourselves to others and this is no exception. Agents are real people and as cliched as it is, the fact that people buy people is something worth remembering. To ensure you're at the forefront of your agents mind palace (yes that's a thing) , send professional emails that come across really well rather than being too formal – the model/booker relationship can be waaay more relaxed.
Check in from time to time but don't be too high maintenance and pushy. You agent wants you to help them promote the very best you so ensure they have your up to date images, drop them a little hello from time to time and then sit back, be patient and trust that they are working hard on your behalf rather eating biscuits and watching daytime tv.
What not to do…
Forgetting to update agents with contact details is number one annoyance because it impacts their ability to book you for work and if an agency can't confirm the first choice for a client it looks unprofessional, the client may go to the next choice on the list (bad news for you) or try a different agency that can get in touch with their talent (bad for your agent). Therefore being uncontactable will get you noticed in the wrong way.
Drastically changing your look and not updating your images is a great way to get in the bad books of any agency as your new clean-cut look may not go down too well with the activewear brand who is expecting a ruggid beard and bun model to show up.
Clogging up the mailbox of your beloved booker by sending huge files will cloud their judgement of you no matter how awesome your latest test shots are. Sending images via Instagram, Messenger or WhatsApp are also not the correct way to update your agency. We transfer or Dropbox should already be your new best friend and if you don't know how to use these, get someone to show you and fast. Models that don't know how to correctly share images of themselves are about as useful as a photographer who tries to shoot with the lense cap on.